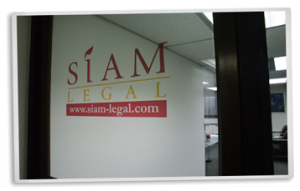 If you have a wife in Pattaya and you now wish to divorce your wife then speak to us at our Pattaya law Office, We are located in Chonburi close to Naklua and Jomtien and not very far from the Pattaya Bus Station. Many times expats tend to get married in Pattaya and at times in Issan when their wife decides to return to the rural parts of Thailand. We have noticed over the years that most expats once married tend to live on in Pattaya and buy a house, villa or condo in Pattaya as part of their retirement plans. Divorce is normally not in anyones retirement plan but then again – this is Pattaya.
Our family lawyers in Pattaya can help you with your divorce in Pattaya or anywhere in the vicinity on Chonburi province. We have years of experience in litigation in Pattaya not only with divorce but also with child custody and property disputes during the divorce. Most common problem with a divorce in Pattaya is that many own small businesses in Pattaya and during the divorce this might give rise to other issues as many prefer to place such items as their entertainment licence in the name of their Thai wife. Once the divorce proceedings start normally so do the problems start for the business.
Speak to us online or in person at our Pattaya office and we assure you of the best legal advice with regards to your divorce, property litigation, child custody and any other legal problems such as your business when it comes to your divorce in Pattaya. Call us now — toll-free from the US or the UK or simply walk into our offices in Pattaya or anywhere in Thailand today.
Do it now!
PATTAYA
Siam Legal (Pattaya) Co, Ltd.
| | |
| --- | --- |
| | 6/56 Moo 6, Pattaya Nua Road, Banglamung, Chonburi 20150 |
| | Tel : 038-370-787, 038-370-786 (24 hours) |
| | International Dialing : 663-837-0787 |
| | Fax : 038-370-788 |